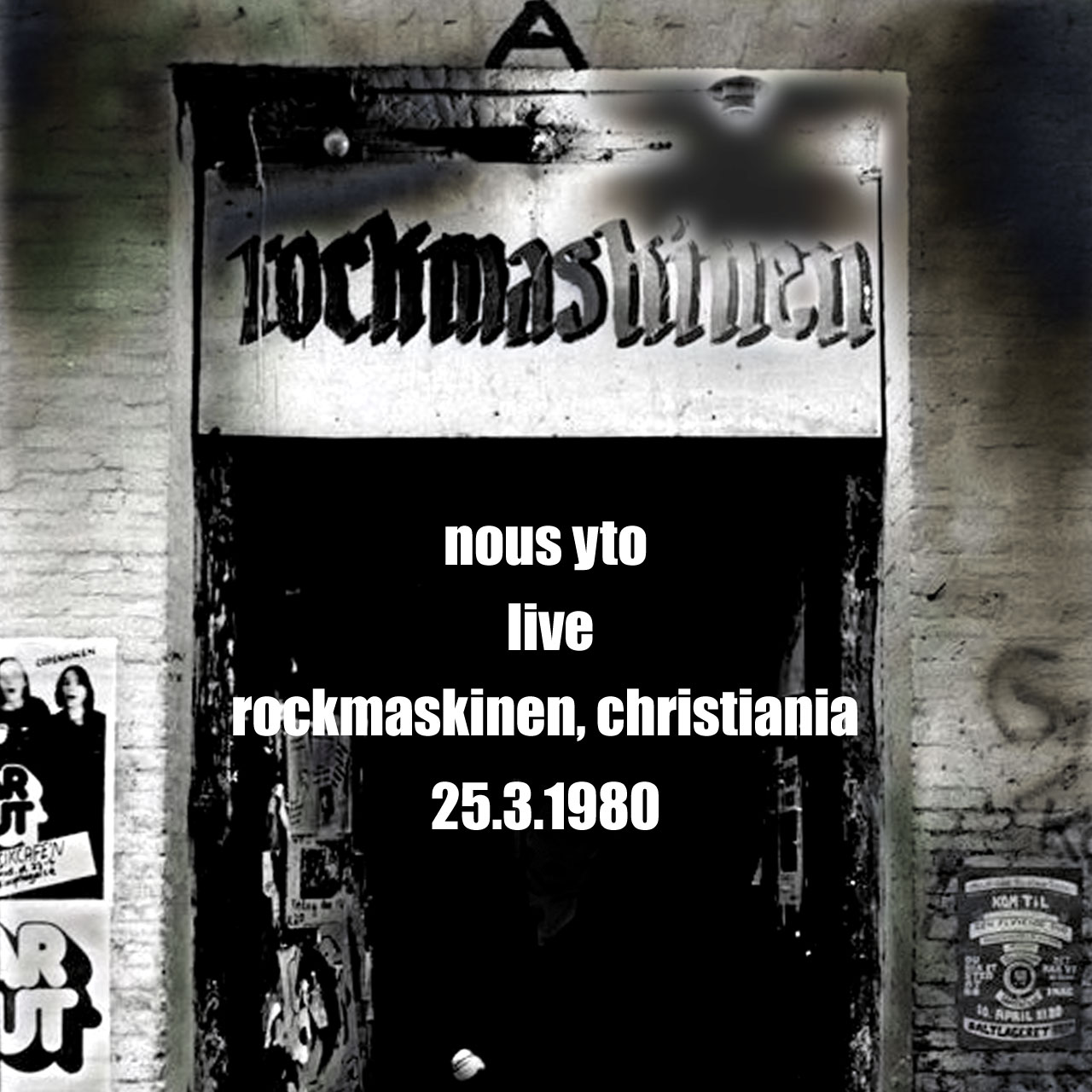 First Danish all-electronic live concert
4 Track(s)
NOUS YTO AND THE PUNK SCENE
Nous Yto occasionally joined leading bands from the Danish punk community for club and venue concerts. We were regarded as an exotic but credible element, playing in white collars and with inspiration from krauts like Kraftwerk, Tangerine Dream, Cluster and Brian Eno, who were respected in the community.
ROCKMASKINEN – FREDENS ARK – CHRISTIANIA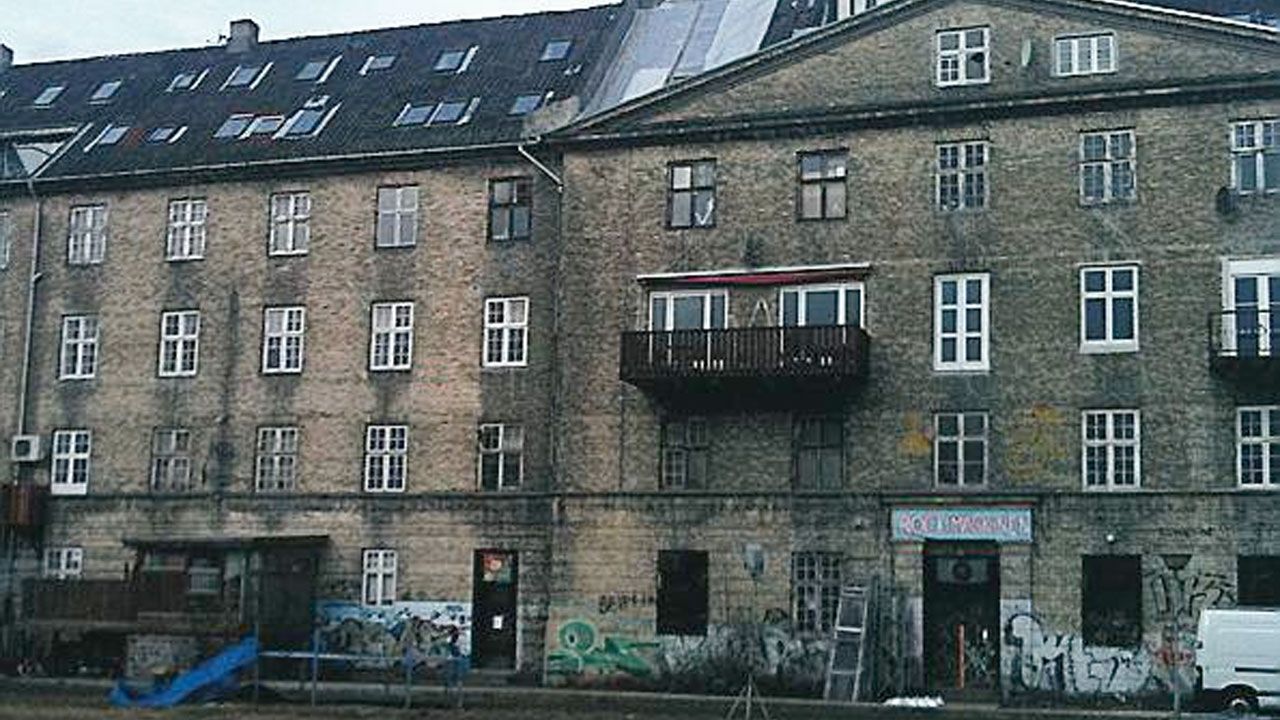 This concert took place in the now closed venue "Rockmaskinen", in "Fredens Ark", Christiania, Copenhagen.
It was a very worn and rustique place, with a colorful mix of punks, hippies, outlaws, misfits and hangarounds. It was more just one big room, rather than a regulated club or venue with facilities as we know them today.
Get a glimpse into a 1980 Copenhagen subculture together with the rather rowdy and dizzy audience in the roughest corner of Freetown Christiania. Standing almost in level and right in front of the audience, it was no easy task to juggle the delicate electronic instruments, and keep them free of beer. But yet we managed to deliver quite a bold performance of experimental Berliner Schule electronica in the middle of an agitated punk crowd.
Jesper Ranum:  Korg MS-20/MS-50, Korg SQ-10 Sequencer, Moog Sonic Six, Roland 104 Sequencer, Roland CR-68
Jens Walther: ETI-4600 Synthesizer, Effects
Morten Roger: MiniMoog, MicroMoog, Korg MS-20/MS-50, Moog Sample & Hold
Recorded by Henrik Lumholdt on an Akai 4000 1/4″ Reel-to-reel with 2 room mics.