Mix Randomization
In the last few months, I have created and experimented with a randomized mixing system, which provides a new way of interacting with the computer.
The custom system has been created in Logic Pro X's dreaded environment, which provides for very advanced ways of manipulating MIDI and controller data.
Upon request the computer offers a random mix of all available channels (currently up to 128). A completely fresh sound image is then produced, which may be useable right away maybe with a few adjustments.
This is only one of the ways that Fluxic uses algorithmic tools to act as a musical sparring partner.
The mixing system allows for lock of any channels that should not be randomised, so certain key mix elements are not affected. Also it is possible to randomise only certain blocks of the mixer. The mixer can be fully or partially reset or muted with a single click. An unlimited number of mix Snapshots can be created and recalled at will, and special mute groups can be created.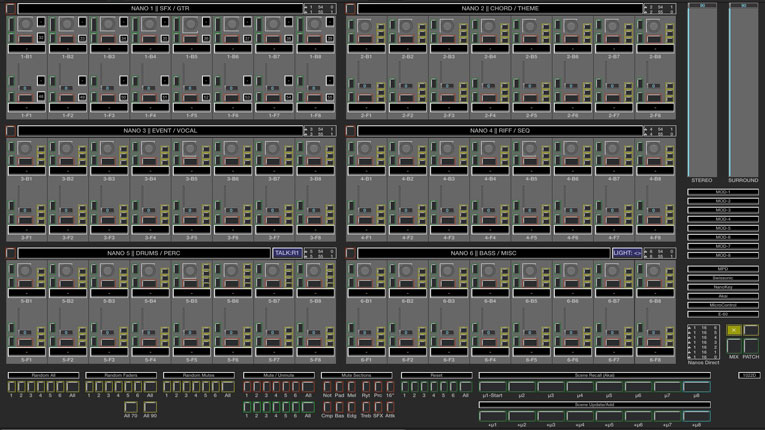 Check an example of the far out results a randomized mix can achieve
[gdlr_video url="https://youtu.be/AjrdqAXPle0″ ]
See details of the Logic Pro mixer.