Synthesizer Heroes: Chick Corea
Chick Corea was an early adapter of synthesizers, and started using them really heavy in the "Return to Forever" period. From the album "Where have I known you before" (1974), Corea used them regularly, and with big success.
The next album -"No Mystery" – further reinforced Corea involvement in synthesizers.
Culminating with Return to Forever's album "Electric Warrior". A masterful showcase of the possibilities with electronic keyboards in contemporary jazz and fusion music.
Especially the PolyMoog – on of the first polyphonic synthesizers – enabled Chick Corea to explore the timbres of the synthesizer, while still being able to draw on his huge harmonic vocabulary. The PolyMoog is heavily featured on the "Romantic Warrior" album, along with Chick's other synths – the Arp Odyssey and the MiniMoog..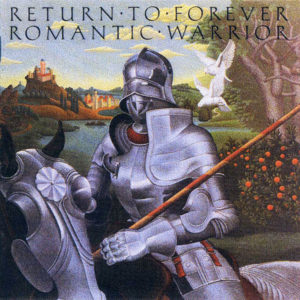 .