Writing the TC-2290 manual
[gdlr_divider type="solid" size="100%" ]
A Danish classic
A real studio classic, and a classy piece of engineering. The "TC-2290 Programmable Digital Delay and Effects Control Processor"- or just TC-2290 – by Danish company TC Group (formerly TC Electronics) has found a place in most high end studios across the world.
Writing the manual
Being deeply involved with the Danish music scene at the time of the launch of TC-2290, I was approcahed by the company, asking me to write the manual for the machine. I had already written the main Danish book on Synthesizers and Electronic Musical Instruments, and was a regular writer for leading Danish music magazines, so it was natural for me to accept the job.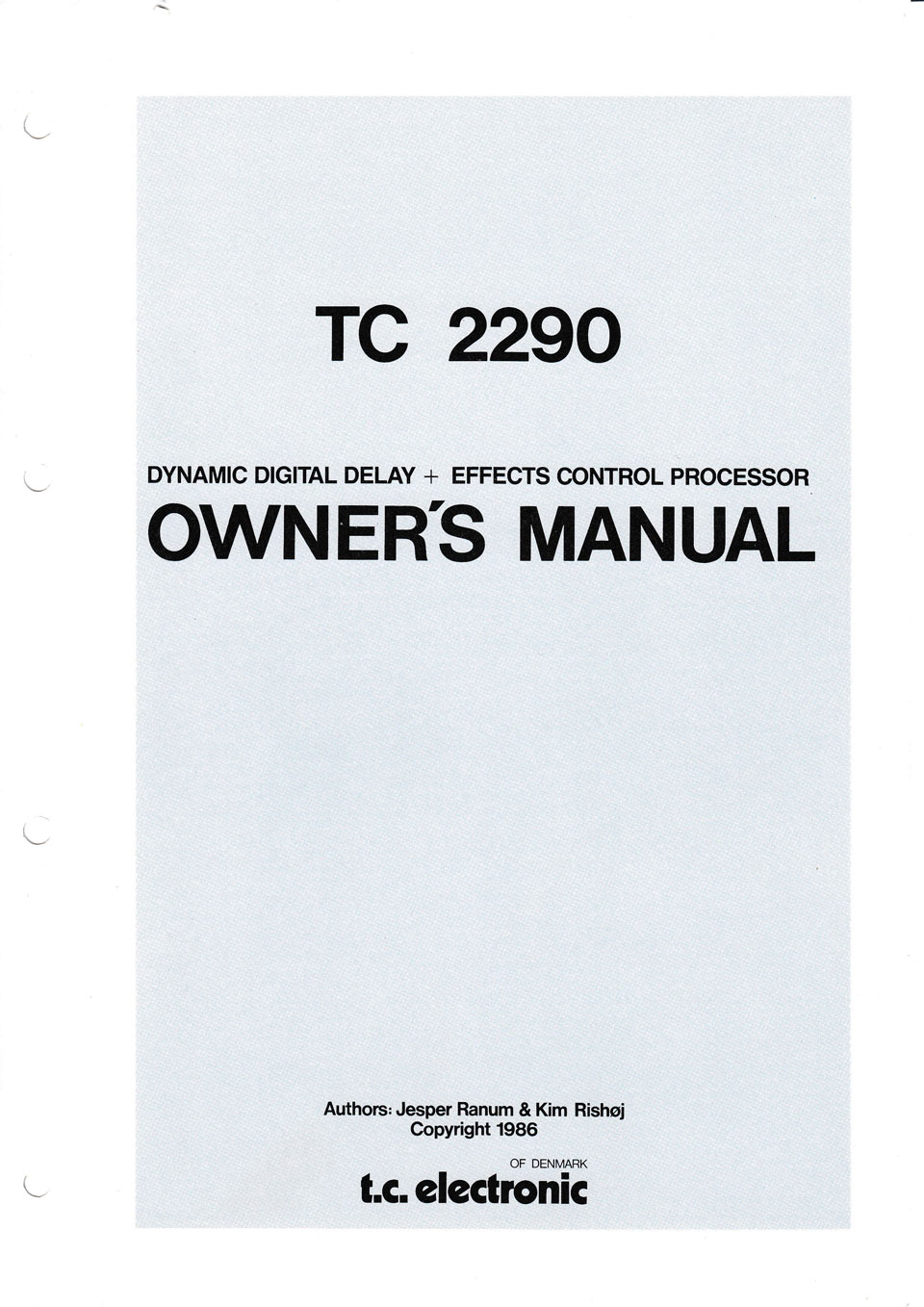 I got a prototype unit and started writing, but it ws no easy task, since the firmware was being constantly rewritten while I was trying to catch up on the functionality. A lot of functions were added between my prototype and the final release unit. I had many talks with TC founder Kim Rishøj regarding updates and amendments, since the developments took place simultaneously with the writing.
Especially the MIDI, function keys and sampling functionality was expanded with a lot of commands during this period.
After the unit was launched, I got my prototype updated to the latest firmware and I was good to go.
In use
I used the unit extensively during my analog desk period, where I had it more or less constantly patched up to an Aux Send on my Amek Angela mixing desk. The unit is very well-sounding, and it's unique dynamic ducking feature made it a first choice for most delay tasks. The unit quickly spread to many world class studios and became household inventory in control rooms all over the world.
End of TC chapter 1
But the business logistics were difficult for the original owners, who almost went bankrupt in 1989. The company was later sol dto Anders  Faurschou, who rebuilt it and made a good business out of it. Renamed TC Group the company was recently sold to Uli Behringers Music Group.