Roland MKS-70 Super JX Module
The Roland MKS-70 is a rack mount version of the quite well-specified Roland JX-10 Keyboard.
The JX series has a somewhat different architecture from the Juno and Jupiter series. It started with the JX-3P keyboard which had a different sound and approach. The JX-3P was followed by the JX-8P which expanded the feature set, and features a large-ish LED display. Later came the JX-10 which is – more or less – 2 JX-8P's in one keyboard, with split and layering facilities.
Following the Roland philosophy of launching a module version of each of their keyboards, the MKS-70 was the module version of the JX-10. This enables you to get the massive sound of the synth, without the equally massive, extended length keyboard.
Wall of sound
The JX-10 / MKS-70 can produce a really massive sound, especially when layering sounds. They cover most of the standard synth roles, and excels in super wide and soft pad sounds.
Storage galore
The MKS-70 uses the same Roland M-64C Patch Cartridges as the MKS-80. The cartridge effectively doubles the memory of the synths.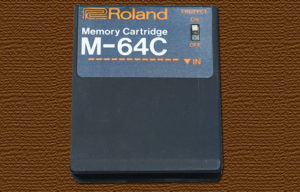 Skip the menu, Jack
The menu based programming system is far from intuitive. Although the LED displays shows the full parameter name and value, it takes some effort to browse the parameters with the jog wheel to locate the right one. By means of the optional PG-800 programmer (also used for JX-8P) you can freely program the synth in a far more intuitive manner.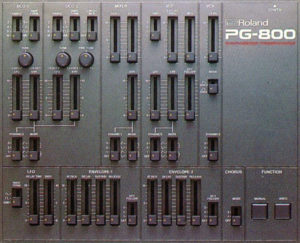 SysEx control experiences
The MKS-70 is totally remote controllable by MIDI SysEx information. This is also what the PG-800 speaks, when controlling the unit. I have constructed a full Logic Pro editor for the unit. Works very good, except for a few patch parameters.
Check the manual