The Ranum Eurorack Modular System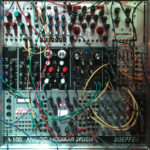 In recent years the modular synthesizer format has generated a lot of renewed interest. The standardised open rack format – Eurorack – conceived by German synth legend Dieter Doepfer, has spawned a whole range of small specialised manufacturers, who make modules for the format. With currently more than 1.000 different modules manufactured and a vibrant collector and swap market, the future of the format is looking bright.
I have over time put together a very capable Eurorack system, to enhance and supplement the vintage Moog Modular and Roland System 100M modulars. Today there is a lot broader variety of specialized modules from many different sources, than were available in the single manufacturer systems. But the combination is strong, with the powerful sounds of the vintage gear, exposed to some of the mad CV and audio processing modules available today.
RANUM – EURORACK MODULES – MARCH 2018
4ms: RCD Rotating Clock Divider + Expansion
4ms: Spectral Multiband resonator
4ms: Dual Looping Delay
AJH MiniMod Moog Ladder Filter
AJH Sonic XV Diode Latter Filter
ALM/Busy Circuits O/A/x2
Befaco BF-22 Sallen-Key Filter
Doepfer: A-101-2 Lo Pass Gate
Doepfer: A-106-1 Xtreme Filter
Doepfer: A-110 VCO
Doepfer: A-110-2 VCO
Doepfer: A-112 VC Sampler (x2)
Doepfer: A-114 Dual Ring Modulator
Doepfer: A-124 Wasp Filter
Doepfer: A-132-1 Dual Linear VCA
Doepfer: A-132-3 Dual Lin/Exp VCA (x2)
Doepfer: A-136 WaveShaper / Distortion
Doepfer: A-155 Analog Trigger Sequencer (x2)
Doepfer: A-154 Sequencer Controller
Doepfer: A-156 Dual Quantizer
Doepfer: A-162 Dual Trigger Delay
Doepfer: A-174 Joy Stick
Doepfer: A-175 Voltage Inverter
Doepfer: A-176 Control Voltage Source
Doepfer: A-178 Theremin Controller
Doepfer: A-183 Dual Attenuator (x2)
Doepfer: A-180-3 Buffered Multiple (x3)
Doepfer: A-190-2 MIDI Interface
Doepfer: A-190-3 MIDI Interface
Doepfer: A-190-8 MIDI Interface
Doepfer: DVCA
Doepfer: VCADSR
Doepfer; Quad Envelope Generator
Doepfer: Quad Decay
Doepfer: Slew Limiter
Doepfer: Switched Multiple (x4)
Doepfer: VCF
Doepfer: Bus-Interface (x2)
Doepfer: Mixer (x2)
Doepfer: Ext.Input Module
Erica Synths: Pico Mixer
Erica Synths: Sample & Hold / LFO
Flame 4Vox Polyphonic Wavetable Oscillator
Hexinverter: Galilean Moons
Intellijel: Shapeshifter
Intellijel: µScale Quantizer
Jomox: T-Rackoniser Filter/Delay
Koma Komplex Sequencer
MakeNoise: DPO
MakeNoise: EchoPhon
MakeNoise: PhonoGene
MakeNoise: Maths
MakeNoise: Pressure Points
MakeNoise: Brains
MFB: Bass Drum
MUC-400 MIDI Interface
Mutable Instruments: Clouds
Mutable Instruments: Grids
Mutable Instruments: Rings
Mutable Instruments: Warps
Pittsburgh: Mixer
Qubit EON (x2)
QuBit Wave (x2)
Roland: Demora
Roland: Bitrazer
Roland: Scooper
Roland: Torcido
Rossum: Morpheus Filter
Synchrotek DSP Reverb/Delay
TipTop: Mutant Hihats
WMD: Distortion
XAOC Devices: Batumi Quad LFO
Cases:
Doepfer MonsterBase
Doepfer Monstercase 9
Doepfer A100 LC6 (x3)
Doepfer A100 LC3 (x3)
Doepfer 100MC Raw (x2)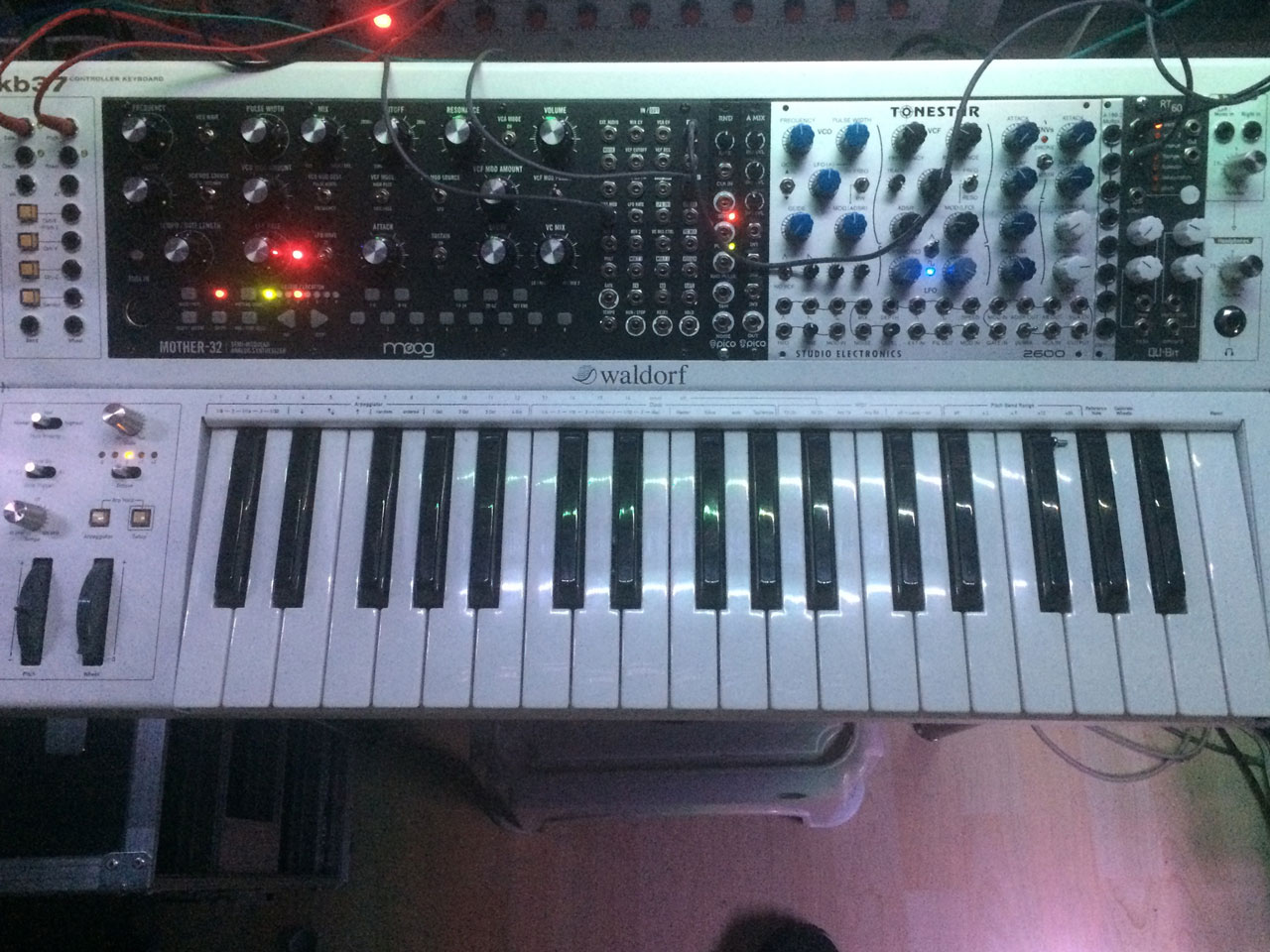 EXAMINE SOME OF THE EURORACK MODULES HERE…